You must be logged in to save properties to your favorites! Please log in.
Please Log In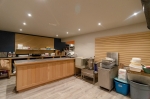 - 103 Mile, BC Canada
The busy owner of this premises is currently seeking a couple or group of motivated individuals to lease and run The Farrier Pub and Pizza, located at 103 Mile, B.C. The Farrier features 3,500 square feet of modern kitchen, dining and storage spac...
- $2,500 Amt/Month
- Restaurant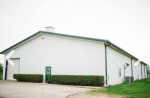 - Richmond, TX United States
12,000 sq. ft. total (6000 sq. ft open warehouse space + 6000 sq. ft. buildout office/live in space) 1 acre in the country with unlimited potential surrounded by private property and corn fields GREAT multi-use investment property for a business ...
- $949,999.00
- Warehouse
- Total Building Size: 9000 SF
- Total Lot Size : 1 Acres
- Utilities: Electricity/Power is available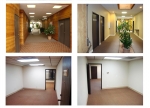 - Laguna Hills, CA United States
Professional Two Level Office building at Peralta Dr., Laguna Hills Unit Size: 540 Sqft Ground Level Free surface parking Convenient Access to I-5, I-405 & 133 Hwy Near Irvine Spectrum Entertainment Center Shops and Restaurants nearby Free Ja...
- $0.00 per sqft
- Office Space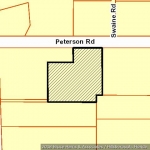 - Odessa, FL United States
ODESSA, FL 33556. The parcel is located in Keystone Park Colony Subdivision. It consists of a total of 1.08-acres zoned AS-1 with .64 designated as Acreage Class 5 and the remainrder as Lowlands. There is a creek running through the property. The lo...
- $0
- Residential Land
- Total Lot Size : 1.08 Acres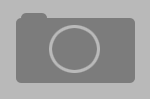 - Parkersburg, WV United States
This property is located on a busy street in Parkersburg, WV with a great opportunity for commercial developement. The land is currently occupied by our business. Our plan is for someone to buy the property and let us lease to them for a 5 year per...
- $1,500,000
- Commercial Land
- Total Lot Size : 3.25 Acres
- Utilities: Cable is available
- Utilities: Electricity/Power is available
- Utilities: Gas/Propane is available
- Utilities: Telelphone is available
- Utilities: Water is available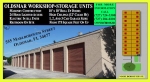 - Oldsmar, FL United States
Storage unit or workshop the size of a 3 car garage with 12' ceilings, 2 roll up doors, 24 hour access and community restroom
- $488 SF/Month
- Storage Facility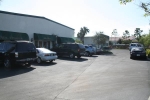 - Central Naples, FL United States
Great location in the heart of Naples end unit facing major thoroughfare to get you all the exposure your business needs. 1500 sqft of total space comprising of three main areas.....showroom/office/workshop with upstairs storage. Plenty of parking ...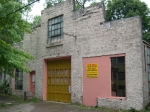 - Kingston, NY United States
3200 SF 40 X 80 1928 block and brick with wooden truss roof. $5100.00/yr in taxes. City water, sewer and services. Natural gas line, 200 amp ele. panel. Artist friendly Uptown Kingston location. Many uses are possible. Comes with complete arch. p...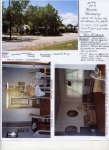 - Dunedin, FL United States
Immaculately kept triplex rental property located near a major shopping mall and grocery stores. Easy to rent out seasonally or year round. Elevation is 30 feet above sea level. There are a variety of bushes and trees on the property with 10 -- 12 in...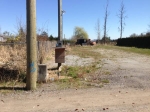 - Vancouver, BC Canada
Under 10000 sf agricultural land for sale has its own water and electricity conveniently has four post surrounding the property to install fence and had an uninstall gate has access to Lougheed HWY it is also available for rent for$900/month
- $243,000
- Other Land
- Total Lot Size : 10000 SF
- Utilities: Electricity/Power is available
- Utilities: Water is available